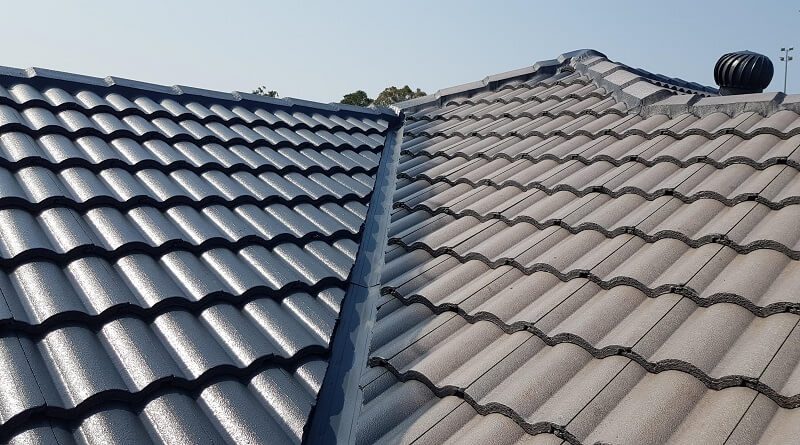 Are You Considering A Roof Restoration?
A roof restoration St Ives Chase from our experts at Empire Roofing gives your property a fresh, inviting look and changes the external appearance immediately. Homeowners often invest in other parts of their home neglecting the roof, which is critical in the protection of the rest of the home. Failing to have your roofing professionally checked can lead to costly consequences.
Leaking roofs, ongoing repairs, or an old and outdated looking roof making you unhappy? Make first impressions count with a roof restored by Empire Roofing. We transform the functionality and look of your roof to make your home more beautiful. Contact our highly skilled and reliable roofers at Empire Roofing for a free inspection and quote to get the best outcome for your home or business.
---
Preparing Your Home For The St Ives Chase Property Market?
The Sydney property market is one of the most competitive markets in Australia. With a number of properties for prospective buyers to choose from, it pays to make the small necessary investment into your home to get a better return when selling. A deteriorated, faded and unmaintained roof gives a poor first impression to prospective buyers.
It also gives the impression that the rest of the house may not be in much better condition, limiting the number of buyers that will take time from their busy lives to come to view inside your property. Empire Roofing can restore all types of roofs effectively, efficiently and affordably with little down time, to greatly increase the appeal of your home greatly. In a competitive real estate market that can give you the edge.
---
What Is Involved In Our Roof Restoration St Ives Chase Process?
Being professional St Ives Chase roofers we undertake a process to ensure the highest quality service and workmanship. This process starts with the roof inspection carried out by our fully trained and insured professional roofers to assess if a roof restoration is suitable for your roof.
Our roof inspection identifies broken, cracked or loose tiles, guttering, flashing and valley & ridges deterioration. Also assessed is any bedding or pointing damage which can cause water leakage into the ceiling cavity of your home or office space.
Once we assess the condition of your roof we follow a series of steps that have been developed and perfected over many years which includes the following:
Protection: Before we begin our work, we lay plastic sheets to protect walls, yard features and windows from overspray or damage during the roof restoration process.
Cleaning: We high-pressure wash all roofs before beginning work so the surface is free of mould, dirt and grime.
Repairs: We replace any broken roof tiles and make other repairs as necessary.
Repointing: We use a flexible pointing material to repair all cement work on the roof.
Sealing: Once the roof repairs are finished, we'll seal the roof to prevent leaks and prepare a smooth surface for painting.
Painting: We apply two coats of paint in your chosen colour, and we'll use the type of paint you feel is best for your roof.
Cleanup: At the end of our job, we'll remove all the plastic sheets and haul away any rubbish we created during the project.
We pride ourselves on always doing excellent work for our clients. If you have any questions about our roof restoration process, don't hesitate to contact us.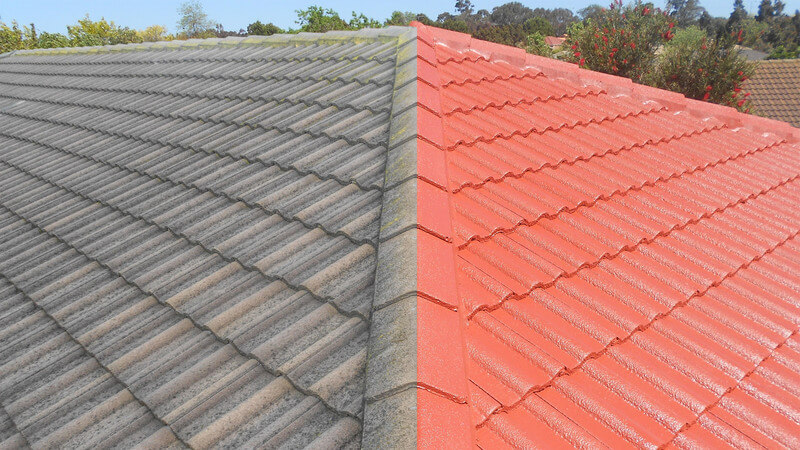 We Ensure Long Lasting Results
With our roof restoration St Ives Chase we ensure maximum durability and long term weather protection of your roof by applications of sealer and reinforcement protective roof membrane coatings. There are different forms of chemical coatings, each with degrees of functionality and effectiveness in such things as insulation, waterproofing and rust proofing. We can recommend what type of coating would be most suitable for your roof as this is the important finishing touch of the roof restoration process.
When restoring your roof the restoration of the damaged or weakened fixtures must be done prior to the protective coatings being applied. Using only the highest quality membrane coatings in the roof restoration process, our services and products ensure your roof will be in a great condition for years to come.
---
Benefits Of Our Roof Restoration St Ives Chase
Although you don't always see it, the value your roof provides cannot be understated. As such, roof restoration, which involves repainting, repairing and cleaning, offers many benefits which includes the following:
Boosting Your Property Value
Restoring your roof increases its aesthetic appeal. In turn, this helps boost your home's property value, as well as its attractiveness to prospective buyers. A recent survey of 1,000 prospective property buyers revealed that 43.1 percent decide whether to buy a property within the first five minutes of viewing one. What's one of the first things they will see? Your roof!
Increasing Your Roofs Longevity
A roof restoration will prolong the life of your roof and negate the need for expensive repairs, or even a full replacement, in the future. For instance, we will inspect your roof before work begins to locate areas of potential weakness. That means we will identify cracked or broken tiles, or unsecured metal sheeting, both of which can allow the elements in. In addition, we can remove debris like leaves and twigs, which often build up on flat roofs and in gutters. This kind of debris attracts mould and lichen, which will ultimately corrode your roofing materials. As a result, investing in a roof restoration can add years to your roof's lifespan.
Protection Against Pests
St Ives Chase is home to a number of pests that can invade your home via your roof if given half a chance. Roof rats, possums, and other animals will all take advantage of loose tiles or unsecured sheeting. And in their efforts to gain entry and build a nest, they can cause even more damage to your roof. Fortunately, a roof restoration St Ives Chase from Empire Roofing can secure your roof against these pests.
Better Nights Sleep During Storms & Heavy Rains
When it comes to a storm, how sure are you that your roof can withstand heavy wind and rain? Just one loose or cracked tile can let in the elements and lead to a leak that damages your home's structure overnight. However, a roof restoration, which involves a full inspection beforehand, will ensure that your roof receives the necessary repairs. As a result, you'll be able to sleep more comfortably at night, safe in the knowledge that your home's roof is watertight. Moreover, a well-maintained roof will keep out the inevitable noise that comes with storms and bad weather.
Better Home Insulation
Even the smallest of gaps can severely hamper your heating efforts in winter. Through the process of convection, warm air rises up to the top of your home when you heat it during winter. However, if your roof is damaged or unsecured in just one area, much of your home's valuable heat will escape through the roof. Inevitably, this will leave your home feeling cold and increase your energy bill. That's why a roof restoration is well worth your time and money.
A Quieter Alternative To A Roof Replacement
If you live in a quiet neighbourhood, a complete roof replacement can make a lot of unwelcome noise for your neighbours. The hammering, drilling and moving of equipment and materials will likely last for several days at least. Roof restoration, on the other hand, is non-intrusive and ensures your roof receives the expert maintenance it needs without disturbing you or the neighbourhood.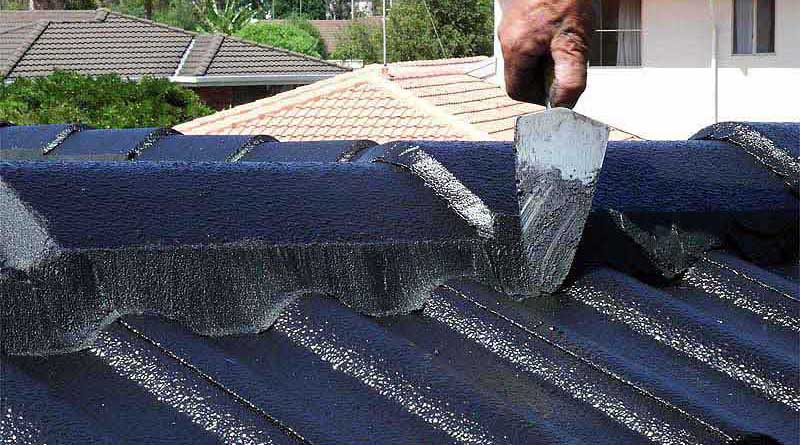 Why Choose Empire Roofing For Your St Ives Chase Roof Restoration?
Our roof restoration St Ives Chase services are nothing less than spectacular. We will have your roof restored precisely using the latest specialised techniques to repair or replace everything from cracked tiles to worn out gutters at a fair price. Whether your need services for metal roofs, tiles roofs, asbestos roofs or colorbond roofing, gutters and downpipes, our roofing services surpass our competitors. We use superior materials from top brands to ensure a quality and guaranteed job. We also specialise in roof repairs, roof cleaning and roof painting.
Having built a large clientele over many years from being a reliable and professional company, we are the St Ives Chase roofers to contact for any of your roofing needs. Our attitude is to complete each project with pride of our company success and continue giving value and excellent outcomes to each of our customers roofing projects.
---
Contact Us For A Free Inspection & Quote
Contact our experts at Empire Roofing for a free roof inspection, price quotation and reliable assessment. We will advise you on the best course of action for your unique situation.
At Empire Roofing, we hold ourselves to the highest standards. We adhere to the strictest Australian health and safety procedures and have all the necessary licenses and insurances for all your roofing requirements. We ensure client satisfaction with every job, big or small.
To schedule an appointment for our roof restoration St Ives Chase call us on 0414 854 307 or complete our quick online form.