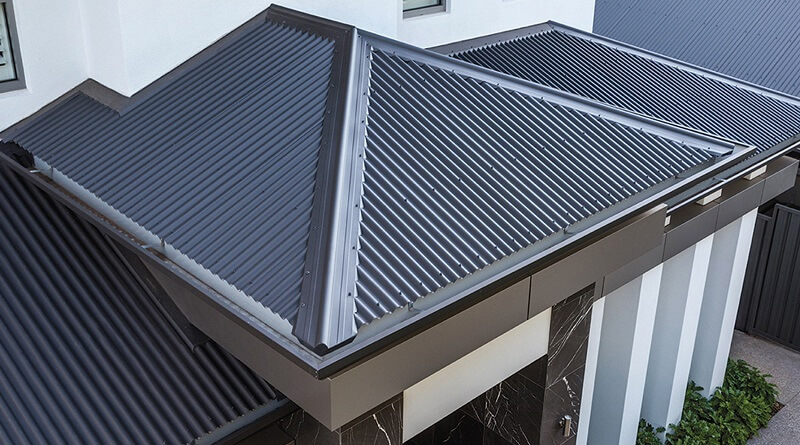 ---
We Are Professional & Affordable Colorbond Roofing Contractors North Sydney
If you are having a new home designed, or if you need a replacement roof on your existing property, Colorbond metal roofing is one of the popular choices for North Sydney home owners today. Not only is the rugged steel material durable, it also meets and exceeds the minimum requirements for building standards, so you do not have to worry about damage, or the roof collapsing with bad weather. Further, you choose the color for your new steel roof, allowing you to customise, and design the ideal finish for your home.
At Empire Roofing we have extensive experience replacing, installing, repairing and cleaning Colorbond roofing in North Sydney for over 10 years. We have established connections with Colorbond and know the product inside and out becoming expert colorbond roofing contractors North Sydney. That's why you should trust no one but Empire Roofing when it comes to Colorbond roofing North Sydney.
We provide the following Colorbond roofing North Sydney services:
Colorbond roof installations
Colorbond roof replacements
Colorbond roof cleaning
Colorbond roof repairs
---
Why Choose Colorbond?
The answer is simple - Colorbond roofing is aesthetic and reliable. As a roofing material Colorbond is peerless in terms of durability and colour range. Colorbond roofs provide a number of benefits for homeowners. In addition to adding a fresh new look, it comes with the following benefits:
Durability
Colorbond has been rigorously tested over 17 years. These years of improvements have lead to the longest lifespan on the market. The material is ideal in North Sydney's weather conditions. Unlike the alternatives, Colorbond is capable of withstanding harsh weather conditions.
Colour
Colour is a very important consideration when choosing roofing materials. There is a vast range of colours offered by Colorbond for roofs which match their guttering, fencing, sheds, and garages. If none of these suits you, they even offer custom colours. So whatever your desired colour, Colorbond can provide.
---
Colorbond Roof Replacement North Sydney
Colorbond roofs are a smart choice. They're strong, safe, secure, extremely durable, energy efficient and best of all they can totally transform the look of your house.
Empire Roofing specialise in replacing entire tile or even asbestos roofs in the North Sydney area with a quality Colorbond roofing solution; we've been providing this service to hundreds of customers for over 10 years!
As Colorbond roofing installers North Sydney we can supply and install your new roof in any of the 20 designer colours and many profiles from the Colorbond range. The Colorbond product comes with a 20 year warranty against paint peel and flaking plus a 30 year warranty against corrosion.
So before you consider paying for a roof restoration, get a quote on a complete Colorbond roof replacement North Sydney, it's much cheaper than you might think!
---
Colorbond Roof Painting North Sydney
There is a misconception by homeowners that Colorbond roofing can't be painted. This is, in fact, a MYTH. Colorbond roofing can indeed be painted, however, only products developed especially for Colorbond roofing must be used. Regular roof paint will not work on a Colorbond roof. Shop bought roof paint applied to a Colorbond roof you will soon fade, crack and peel.
Empire Roofing offers Colorbond roof painting in North Sydney always at a reasonable price. Painting Colorbond roofs should be applied by a professional as roof sheeting is required to have a multilayer coating system applied, which is a thorough process. Getting expert advice is strongly advised to get the job done right. Please speak to one of our roof specialists at Empire Roofing for Colorbond roof painting options.
---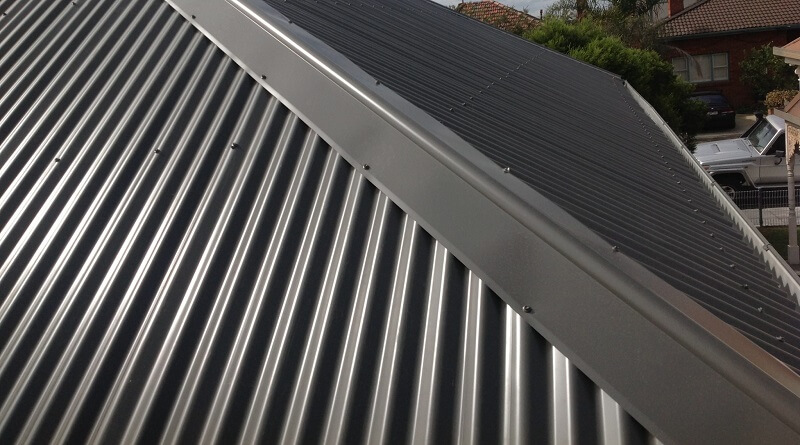 ---
Colorbond Roof Cleaning North Sydney
Cleaning Colorbond roof materials is an integral part of maintaining your roofing structure and keeping your Colorbond performing better for longer. Colorbond roofs are notoriously durable, lightweight, resilient and sleek.
When cleaning your Colorbond we adhere to the directions on cleaning a Colorbond roof and only use products that are certified Colorbond friendly. Colorbond materials are extremely tough but should be cared for appropriately.
The best way to ensure you're doing the best job of cleaning your Colorbond roof is to have Colorbond roofing contractors North Sydney such as Empire Roofing inspect your roof and assess its condition. We can also provide professional roof cleaning services to ensure your roof is receiving the right care. Our best tip for accurately cleaning Colorbond roofing – leave it to the experts at Empire Roofing.
---
Colorbond Guttering North Sydney
Regardless of whether your current roof is Colorbond, metal or standard tile, we can install quality Colorbond gutters, fascias and downpipes in an exceptional range of designer colors.
There are so many colours and styles to choose from so you can be confident of perfectly matching or complementing your current colour scheme and other building materials; and because we only use genuine Colorbond products you can be confident of long lasting performance.
---
Colorbond Colour Selection
You do not have to limit yourself when it comes to colour choices. In fact, the dull steel finish is not the only option available to you if you want this durable material installed.
With Colorbond products your color choices are almost limitless. Plus the metal is completely durable and won't be damaged easily by sun or other harsh weather conditions.
To view the entire Colorbond range please visit their website here.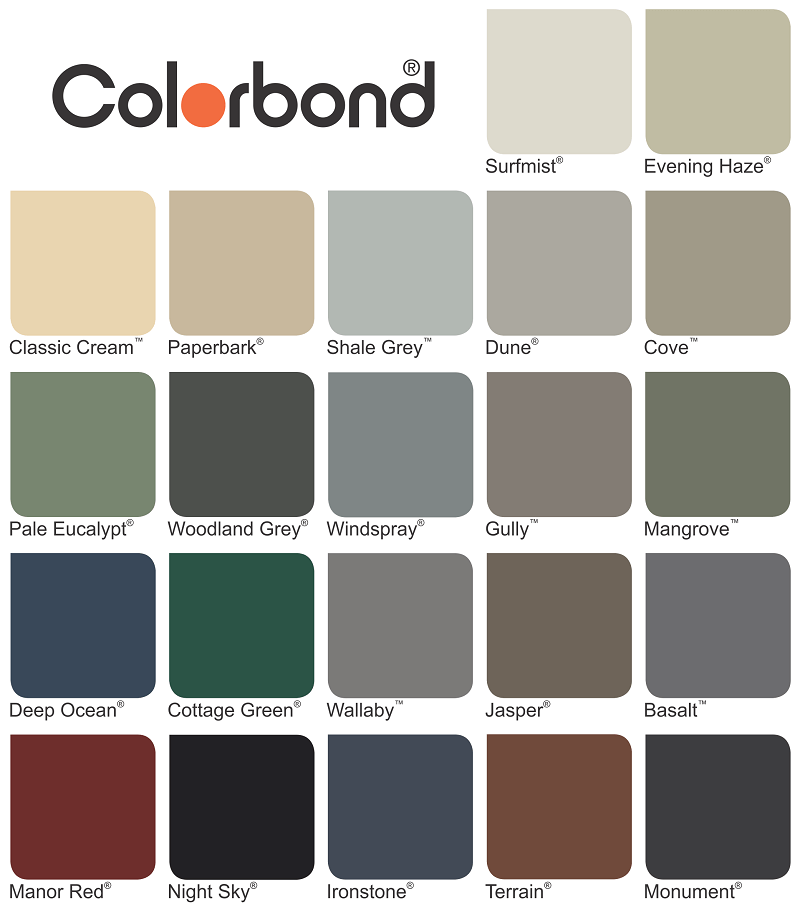 ---
The Colorbond Advantage
For over 17 years, Colorbond has undergone rigorous testing, to guarantee the most durable quality finish possible. The result is a longer lifespan for your roof. A metal roofing structure that is capable of withstanding the toughest weather conditions, and it has less of a negative impact on the environment as well.
In addition to roof materials, home owners can choose from a wide range of Colorbond products to have installed in the home including:
Guttering
Fencing
Sheds & Garages
With the Colorbond steel line of products, you can completely revamp your exterior. This gives you the peace of mind knowing you can match different areas of the home at any stage. With the durable finish, weatherproof exterior, and varying colour selection, you are bound to find the perfect balance. We can offer a free consultation to help you choose the best solution for your property.
---
Why Choose Empire Roofing For Your Colorbond Roofing North Sydney?
We are experts in all aspects of Colorbond roofing including Colorbond roof repair North Sydney. At Empire Roofing we take great pride in the quality of our work; the hundreds of North Sydney customers that we have had the pleasure of working with over the last 10 years are testament to that.
We only use genuine Colorbond products in our work. These products come with exceptional guarantees and are available in a wide range of designs and colours for you to choose from. With so many options available to choose from there really is a product to suit everyone's tastes.
Whether you know exactly what roofing work you want done to your home, or just want to discuss some of the options available to you we're here to help. Contact us to discuss your project and we'll provide you with an obligation free quote, you won't be disappointed.
One of our qualified roofers will personally come out and provide you with a detailed appraisal. This will include giving you an honest opinion on your Colorbond roofing North Sydney options.
Our customers trust us and recommend us to their family and friends because we will honestly tell you exactly what is best for your roof – not what is best for our business! You will find our prices affordable and our customer service outstanding!
---
Contact Us For A Free Inspection & Quote
Contact our experts at Empire Roofing for a free roof inspection, price quotation and reliable assessment. We will advise you on the best course of action for your unique situation.
At Empire Roofing, we hold ourselves to the highest standards. We adhere to the strictest Australian health and safety procedures and have all the necessary licenses and insurances for all your roofing requirements. We ensure client satisfaction with every job, big or small.
To schedule an appointment for our Colorbond roofing North Sydney services call us on 0414 854 307 or complete our quick online form.